One Payment Solution For Your Business
Digitised payments for, suppliers, customers, and employees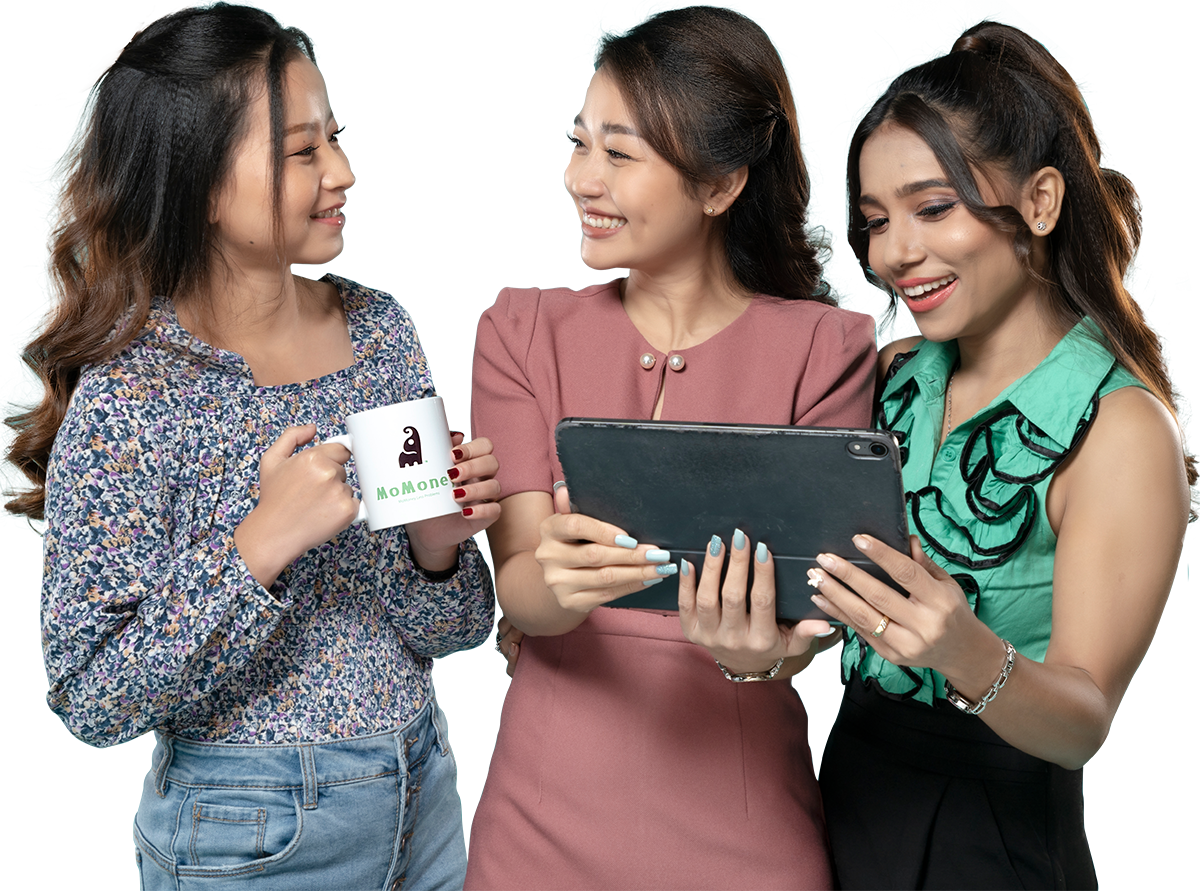 Optimise Your Financial Operations
Digitised solutions for businesses and consumers integrated on one platform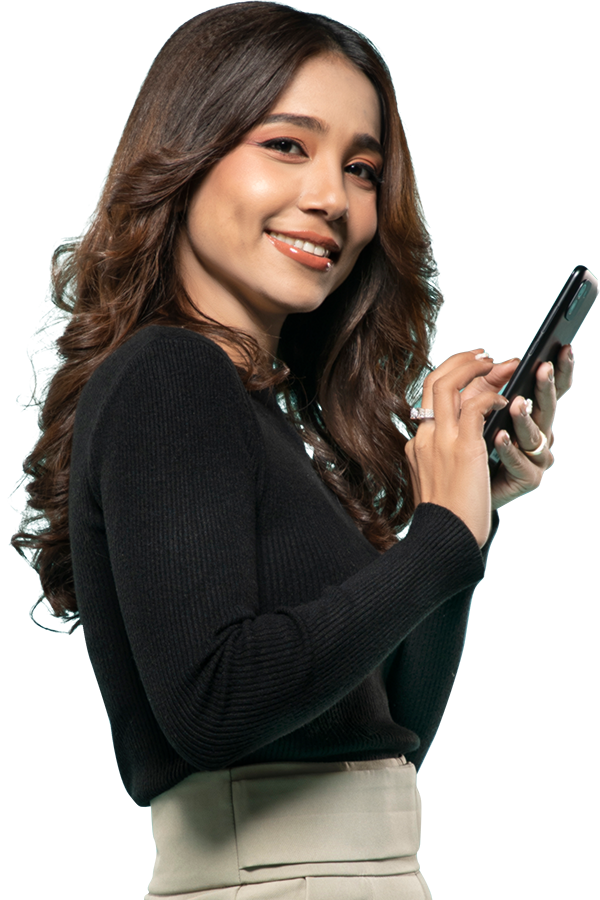 Giving Financial Power Back To The People
Paving the path to financial inclusion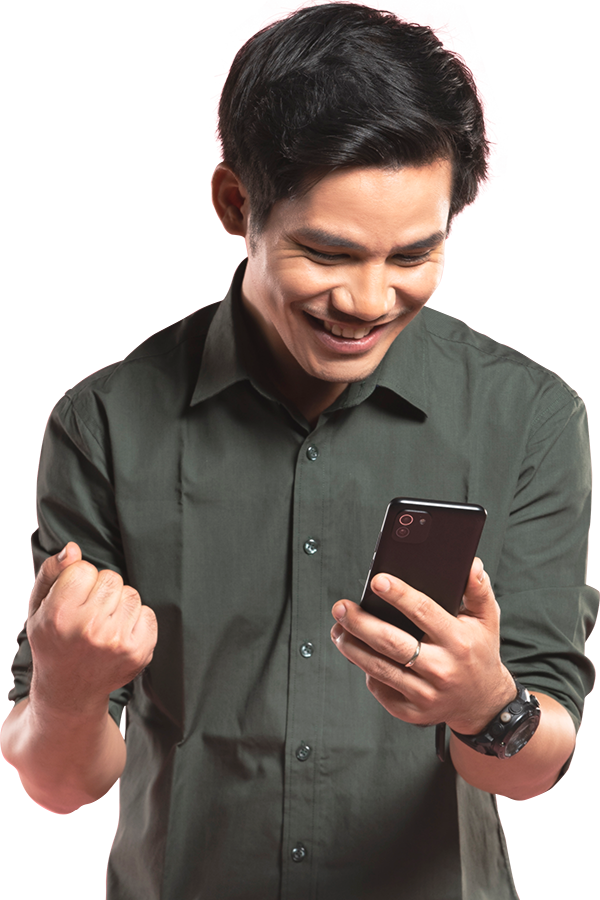 One Payment Solution For Your Business
Digitised payments for, suppliers, customers, and employees
Optimise Your Financial Operations
Digitised solutions for businesses and consumers integrated on one platform
Giving Financial Power Back To The People
Paving the path to financial inclusion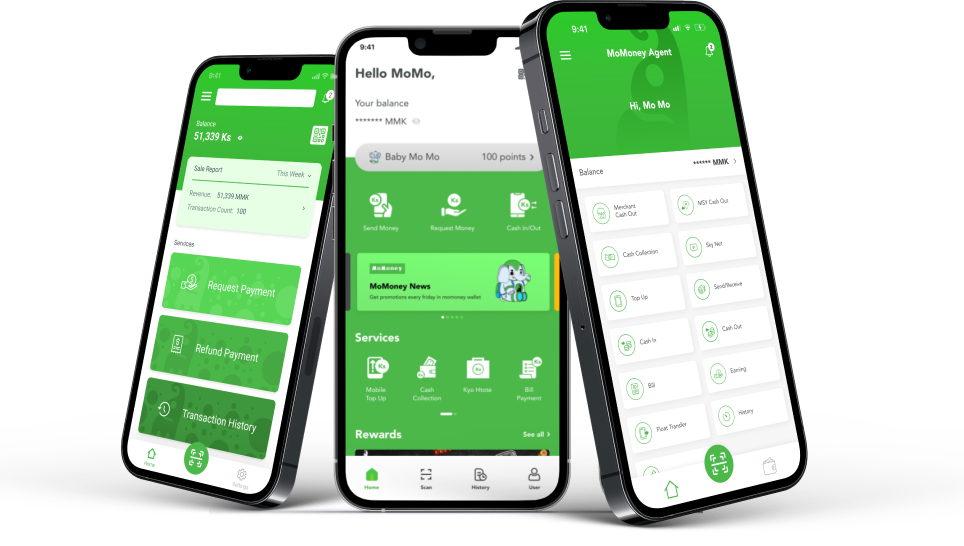 We enable businesses to make and collect payments more efficiently
In Myanmar, businesses rely heavily on cash or alternative consumer financial services for day-to-day operations.
MoMoney can help businesses manage payroll for employees and payments to and from suppliers and customers in a quicker, cheaper, and easier way.
Transactions worth over 2.5 million
Salary disbursement circulated
MoMoney Payroll service is very user-friendly, easy to update any information through email or an online portal, and offers a nicely designed smooth payroll service. Their after-sales service and the team is always quick at responses in case of any issues. We feel cool, convenient, and secured with MO. MoMoney makes our HR life a lot easier. Thank you, MO!
There is a confidence that comes working with MoMoney for EWA services, ensuring that this is newly innovative fintech services, especially for office staff and blue collars. Client focused and responsive approaches to access EWA have been quite worthwhile for my employees once they are in needs of cash before their payday. This, in turn, leads to create better employee engagement and a sense of bonding between employees and Hope Telecare.
It is simple to cash in MoMoney account so that it can be used at any moment. One of the most outstanding features is reasonable charges , and in advance cash out when needed. Withdrawing money from MoMoney Agents in nearby townships is simple and convenient.
The purpose of using Kyo Htote (EWA) service is to make our employees' lives easier. Employees are typically paid at the end of the month. So, we set this up to deal with any financial emergencies that arise before payday. Kyo Htote (EWA) service is the attendance base and only allows for 50% withdrawal, which tends to result in no risk for the company. Furthermore, withdrawal is easier to access because there are very few documents.